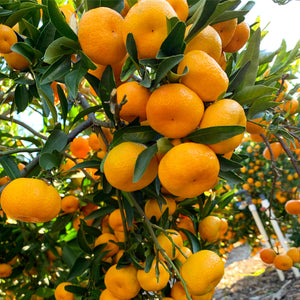 "For the Family" (12 lbs)
Sale price Price $75.00 Regular price

Our Kishu Mandarins are seedless, easy to peel, and sweeter than anything you can find in the store. We grow them as a family and hope you can enjoy them with yours. 
We pick them fresh Monday morning and send them out on the same day. You get them less than 72 hours off the tree.
12 lbs is a lot of mandarins, but you'll go through them sooner than you'd think.